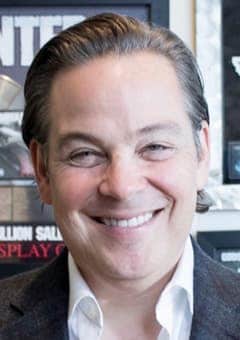 Paul Bassman
Ascend Insurance Brokerage
Paul Bassman is a leading figure in the world of entertainment insurance and risk management services. He leads his staff with a mantra of integrity and an aim to best protect the assets of all clients, which together feature an extraordinary collection of hundreds of the top entertainment industry companies in North America.
Prior to the insurance business Paul spent 15 years in the music industry as a manager of platinum artists, A&R for Capitol Records, concert promoter and label owner – providing a hands on real world understanding of his clients' business.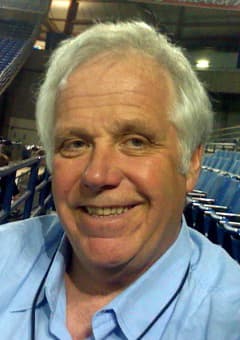 Jake Berry
Jake Berry Productions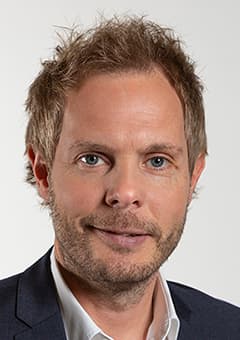 Magnus Danielsson
Feld Entertainment
As Vice President, International Motor Sports at Feld Entertainment and New Business Development, Magnus Danielsson oversees all international sales and marketing of Feld Motor Sports. During his tenure, he has led Feld Motor Sports to strong and steady growth internationally, opening up new markets and regions each year.
With a clear strategy and a large focus on international expansion of the organization, Danielsson continues to lead his team to maximize the potential of the business and move Feld Motor Sports productions into new, untapped markets.
Monster Jam has competed in more than 30 countries to date including playing in South Africa for the first time in 2019 with 3 sold out events. In addition, Danielsson brokered the deal to bring the brand to Saudi Arabia and even oversaw the logistics of flying 12,000-pound trucks to and from the country.
Danielsson's background is rooted in marketing and business management across the music, sport and entertainment industries, holding prior leadership roles as President at Touring Exhibitions, Senior Director at Feld Motor Sports (formerly Live Nation Motor Sports) and Head of Marketing at Live Nation Scandinavia. With Touring Exhibitions, he developed and toured internationally ABBAWORLD, a traveling interactive exhibition about the musical phenomenon ABBA. He was also the driver behind the opening of the permanent ABBA the Museum in Stockholm, Sweden.
Danielsson has presented lectures on brand-building and sponsorship at internationally-renowned IHM Business School in Stockholm.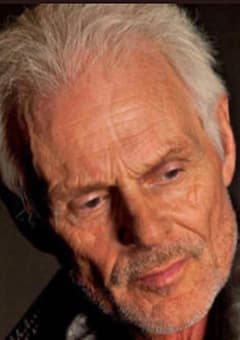 Michael Des Barres
The Michael Des Barres Program
Michael Des Barres is a European Marquis, raised in England and living in Los Angeles. As the host of The Michael Des Barres Program on SiriusXM Radio Channel 21, he is heard by more than six million listeners, five days a week (5am-8am and 9pm-midnight PT). He has appeared in over 150 hours of American television and more than 40 feature films, and has sold over 7 million albums as both a recording artist and songwriter, beginning with his days as the front man for such seminal 1970s bands as Silverhead and Detective, a band personally signed by Jimmy Page to Led Zeppelin's Swan Song records.
Michael Des Barres was also the touring singer for the Duran Duran spin-off group, The Power Station, performing at Live Aid with one of the most iconic live acts of the mid-1980s. From 1982 to 1984, Michael was a member of Chequered Past, which included Steve Jones from the Sex Pistols and Clem Burke and Nigel Harrison of Blondie. In 1983, Michael penned the song "Obsession", which later became a number one hit in 27 countries for LA new wave group Animotion; the track continues to be featured in countless movies, television shows and commercials.
Being no stranger to down and dirty rock, Michael released several full length solo albums and singles. His fifth solo album, "The Key to the Universe." was released in 2015. Not one to rest on his laurels, Michael followed up the album with a pair of raucous singles, "Living in the USA" (#2 in Little Steven's Underground Garage Coolest Song in the World for 2018) and "Gotta Serve Somebody" on Steven Van Zandt's label, Wicked Cool Records.
In 2018, Michael began his latest project, forming the LA rock band The Mistakes, whose entire ethos can be summed up as, "We play very loud and we make lots of mistakes." Michael continues to prove himself as one of the most charismatic front men in rock, selling out shows across Los Angeles, and the band currently has two singles on Wicked Cool Records, "Crackle & Hiss" and "Stop! in the Name of Love" both of which are currently in heavy rotation on SiriusXM. 2018 also saw Michael's return to the CBS TV show, MacGyver as Nicholas Helman, the mentor of Murdoc in his earlier years, who now has a deadly score to settle with him.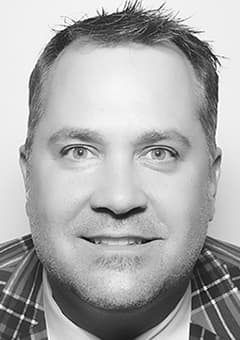 Todd Dyer is Vice President of Venues, Music Tours & Live Events for CAPS, a Cast & Crew Entertainment Company. As the senior leader in the Live Entertainment department, Todd serves top-level clients within the Employer of Record Payroll Services Company to the Entertainment Industry. He has over 25 years' experience as both an operator and business development executive within the sports, entertainment, convention and special events industry. Some of the more notable clients Todd has worked with throughout his career include Metallica, Jimmy Buffett, and Kenny Chesney (among many others), Miami Heat, Houston Texans, Florida Marlins, New England Patriots, and the Seattle Seahawks. Todd has been instrumental in the coordination of such premier events as the Super Bowl, National Championship Football Games, and music festivals such as Coachella, StageCoach, and Bonnaroo – recruiting, training and managing thousands of crew members at a time. These days, Todd supports the administrative side of staff productions for festivals, venues and touring acts by ensuring an efficient, digital and secure environment is provided for staff onboarding, timekeeping, secure document storage, and workers comp/medical insurance, all while providing employer of record payroll services to over a thousand clients in the industry.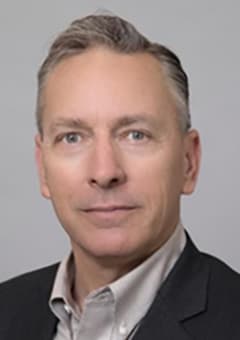 Bill Edwards
Thornton Tomasetti
Bill Edwards joined Thornton Tomasetti in 2017 and offers over 28 years of combined experience and expertise in operational/technical security, counter-terrorism, counter-intelligence, surveillance and counter-surveillance efforts. Most recently, he served as the Director of Intelligence for Theater Special Operations Command-North, a position that required extensive collaboration and partnering across the U.S. whole of government security enterprise. In this position, he specifically designed a cohesive and collaborative counter-terrorism network with the Department of Defense, Law Enforcement and Inter-Agency partners while simultaneously bridging strong relationships with coalition partners to further extend his security reach in an effort to protect the homeland. Bill also brings extensive experience in operational/technical security from his combat deployments to Iraq, where he commanded two large bases and operationally operated in Al Anbar, Dhi Qar and Basra Provinces focusing primarily on operations and security in these areas.
Bill is an ASIS International Certified Protection Professional (CPP) and Certified Identity Management Professional (CIMP). He has attended Duke University's Fuqua School of Business Executive Leadership Course, Harvard University's Kennedy School of Government Executive Negotiations Course, and the United States Naval War College, graduating in July 2013 with a Master of Arts degree in National Security and Strategic Studies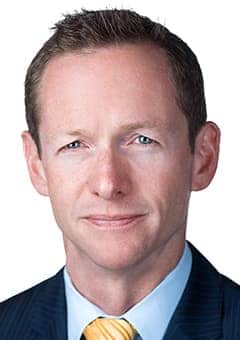 Timothy Epstein
Duggan Bertsch
Tim serves as a partner at Duggan Bertsch, and brings to the Firm a reputation as one of the top lawyers in sports and entertainment in the country. In the entertainment world, Tim serves as counsel to the owners of venues and the producers of dozens of major music festivals and events including Pitchfork Music Festival, Life is Beautiful, Riot Fest, Baja Beach Fest, Virgin Fest, and KAABOO. Tim's work in this space spans North America, counseling clients in all aspects of the business including contract negotiation and drafting, risk management, insurance needs, claims management, and strategic consulting.
Tim is an "AV Preeminent Rated" attorney, and is rated by both Super Lawyers© and Leading Lawyers© publications. Tim was honored as one of the Law Bulletin's 40 under 40 Attorneys to watch.
Tim is also an Adjunct Professor of Law at Loyola University Chicago School of Law, currently teaching courses in Sports and Entertainment Law. Tim has served as a legal analyst for ABC, Fox, and WGN.
Tim is an accomplished legal writer, published as an author and contributor in nationally respected law reviews, periodicals, and bar association publications including the New York Times, the LA Times, USA Today, ESPN the Magazine, the American Lawyer, and the Sports Business Journal.
Tim is actively involved with the Bunkers in Baghdad charity, and has served as an Advisory Council member at the Fetzer Institute, and a Selection Committee member for the Tillman Military Scholars program.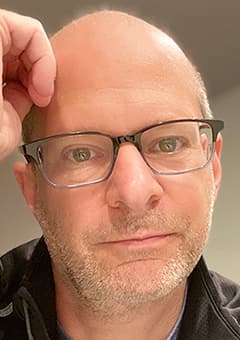 David is currently an adviser with TPG, one of the world's largest private equity firms, where he works on guiding new investments as well as working closely with existing portfolio companies such as BookMyShow in India. He has previously served in senior operating roles with live entertainment, digital media, and ecommerce companies such as Ticketmaster, Youbet.com, SportVision and JAM Productions. At Ticketmaster he served as one of 3 members of the office of the Chairman, who were collectively responsible for overall management of the global ticketing company. David was CEO of NASDAQ listed Youbet.com, at the time that nation's largest legal online wagering site, and oversaw its operations and ultimate sale to Churchill Downs. As Executive Vice President at SportVision David helped guide the interactive business of the creator of the yellow 'First and Ten' line for football and other sports broadcast technology enhancements. He started his career as a talent buyer at JAM Productions and also helped JAM create and launch Tunes.com – and early digital music pioneer – in the mid '90s.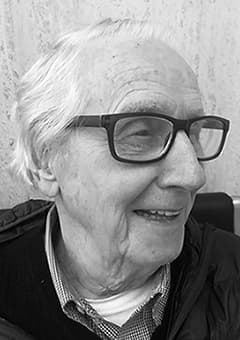 Bill Hanley is a renowned audio engineer and is widely recognized as the "father of festival sound". He is most famously known for being the sound engineer behind the Woodstock festival in 1969. He was also the sound contractor and engineer for The Beatles at Shea, Newport Jazz and Folk Festivals, Festival Express, Atlanta International Pop Festival, Texas International Pop Festival, The Filmore East and countless rock and roll tours in the 60s and early 70s. Live event innovations Bill Hanley is credited with include Wedge Monitors, FOH position, Multi-channel mic snakes, hanging PA from inverted chain motors, and the deployment of the first modular line Array.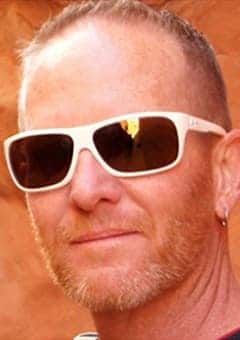 James Hathaway
5280 Group
Jim was first introduced to the area of entertainment security as a regular staff member of Red Rocks Amphitheater in Morrison, CO. Jim quickly emerged from the ranks into more supervisory roles and established himself as a leader. His ability to successfully manage events gained him much attention and ultimately elevated him to high profile positions managing the security aspects in professional and collegiate football stadiums, large urban arenas, amphitheaters and numerous special events. Jim has been instrumental in the development of security plans during the opening stages for many facilities, including Dolphin Stadium, the Miami Arena, the Orlando Arena, the Delta Center, the SBC Center and, Sports Authority Field at Mile High Stadium. He has also served as the event manager for numerous types of events held at these venues.
Now, with a career that spans over 25 years in virtually every facet of the industry, he has played an integral role in the security design, implementation and administration of many national and international event. These included the Winter Olympics in Salt Lake City, twelve NFL Super Bowls, World Youth Day, the FedEx Orange Bowl and concerts of over 80,000 people in Central Park, Golden Gate Park and Piedmont Park. Jim is also the Tour Security Director for the Dave Matthews Band. The past 15 years working with DMB has only added to Jim's experience and expertise in every conceivable venue and situation. From major stadiums, arenas and amphitheaters to festivals and improvised venues, few have his level of experience. Other projects have included the security coordination for many celebrities and high profile athletes at the ESPN XGames and Main Stage security coordinator for both Bonnaroo and Coachella music festivals. He was also the Security Director for all events held at Bader Field in Atlantic City, which has hosted over 250,000 spectators in 2011/2012. In 2011, Jim became the security project manager for the Houston Free Press Summer Fest. He was also the lead on public safety planning for the site-built Delaware Junction Festival in 2015. In this position, he has redeveloped all event security and medical planning and created a comprehensive Emergency Action Plan for the event. Jim also is the public safety project manager for several EDM festivals including Digital Dreams and Decadence NYE. He has also been the festival security director for Bumbershoot Music Festival and most recently has taken of the security leadership for Denver Comic Con that services over 140,000 patrons. He is also active in the Event Safety Alliance and recently completed leadership training within ESA.
Jim is committed to continuing education and innovation within the entertainment security industry. This has led to his participation in the U.S. Department of Homeland Security's (DHS) Weapons of Mass Destruction Training Program. He is a Certified Trainer through DHS and the University of Las Vegas in Terrorism Awareness, with the emphasis on the protection of "soft targets". Jim has an undergraduate degree in both History and Political Science and a Master of the Arts degree in Educational Assessment. In 2013 Jim completed a Master of the Arts degree in Forensic Psychology, with an emphasis on Homeland Security and Targeted Violence. With this education, he is one of the industry leaders in terrorism awareness as it relates to live music events. Integrating his knowledge of local event security with professional law enforcement and EMS has become a great asset to many festivals and live music event producers.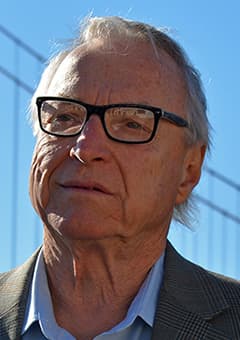 Dan Healy is a legend in the world of sound and recording, having invented or innovated audio techniques which have since become the industry standard. His background is in the San Francisco music scene, beginning in the early '60's. As a leader in live concert sound he is commonly acknowledged as the pioneer of the Grateful Dead's groundbreaking 'live sound." His work is recognized globally as a benchmark in superlative audio excellence. He is also celebrated in San Francisco's recording world, having produced studio recordings of Grateful Dead, Quicksilver Messenger Service, Sir Douglas Quintet, Tracy Nelson and Mother Earth, Charlatans, 50 Foot Hose and many other Bay Area groups. Healy is also known for his lifelong love of radio and broadcast, and created two broadcast facilities (KERG-FM "The Mighty Urge" and KNCR-AM). Healy now consults recording artists in studio design, record production, mastering and especially vinyl mastering.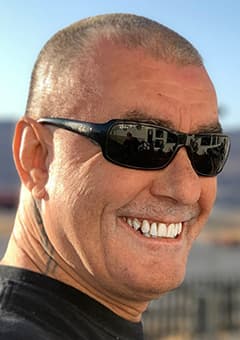 Brendan Hoffman
TMWRK Management
Brendan Hoffman is Director of Touring for TMWRK Management, a role he has performed for five and a half years. He preceded his current position with 20 years actively touring as PM/TM. During his tenure, he has been involved in planning and executing concerts in Cuba, Bangladesh, Pakistan, Saudi Arabia, and Greenland. The historic show by Major Lazer in Havana he directed attracted an estimated audience of 420,000 and was documented in the 2017 movie Give Me Future. As a result of these experiences, he is now well versed in the intricacies of navigating local political, cultural and security spaces to ensure safe and secure shows across the globe, while delivering the full creative experience artists expect for their audience. TMWRK continue to push into new territories with shows coming up in Ethiopia, Nairobi, Rwanda and Mauritius, amongst many others.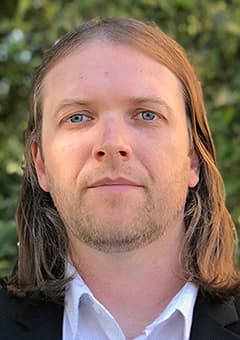 Charlie Jennings
Grey Street Events
Charlie is the co-founder of Grey Street Events, an event management and consulting company servicing music festivals and concerts, culinary events, conventions, and conferences.
Charlie is a well-respected executive leader with the proven ability to transform events financially, operationally, and experientially. With over fifteen years of experience serving as a creative producer and hands-on project manager, he is known for executing first-class events.
Charlie is also a passionate industry leader in delivering world-class entertainment in safe environments. He is certified by both FEMA and the Event Safety Alliance.
Charlie launched his career during high school in his hometown of Bristol, TN by promoting and selling out a concert with renowned artists Bela Fleck and Edgar Meyer. After obtaining a B.S. in Philosophy from Wofford College, he joined AC Entertainment, best known as the co-founders of the Bonnaroo Music & Arts Festival. At AC, Charlie rose to VP/Producer, overseeing all concert production and festival operations, while also serving as a senior talent buyer. After nearly a decade at AC, Charlie was recruited by Danny Wimmer Presents as the SVP of Operations in 2015, where he worked for four years before launching Grey Street Events.
His past projects include Aftershock, Big Ears, Bonnaroo, Bourbon & Beyond, Chicago Open Air, Forecastle, Gentlemen of the Road, Louder Than Life, Welcome to Rockville, and hundreds of concerts in clubs, theaters, arenas, and stadiums across the country.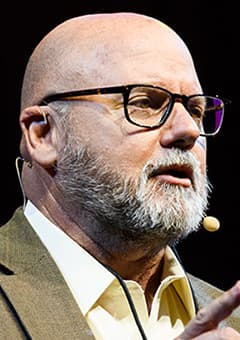 Steve Lemon
Event Safety Alliance
Steve Lemon is a large-scale event planner and manager with over four decades experience touring and producing a wide variety of special events. Steve is FEMA IS15 certified, and sits on the board of directors of the Event Safety Alliance. He is also the lead writer for the Event Safety Guide.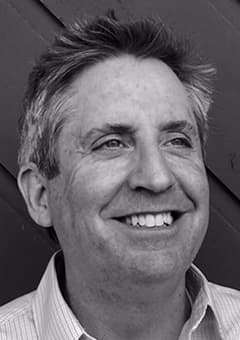 Ken MacDonald
IMGoing Events
Ken MacDonald has overseen many of Red Light Management and Starr Hill Presents interests in festivals for the last fifteen years. Ken's specialty is working with various partners to create and produce innovative events in unique locations while turning a profit. Ken is also the owner of IMGoing Events a Virginia based promotion company that manages the Atlantic Union Bank Pavilion in Portsmouth Virginia, promotes concerts at venues throughout the region as well as a new to be announced festival in Richmond, Virginia and The City of Virginia Beach Events Program. Ken began his career at Cellar Door Productions and has over 30 years of experience in clubs, theaters, amphitheaters, arenas and festivals. In addition to being a concert promoter Ken has previously owned an event staffing company and a music publication.
Ken is a board member of Harmonium, a non-profit that provides support and information to those who seek the comfort and camaraderie of other clean and sober people at festivals. Ken lives in Virginia Beach with his wife and son.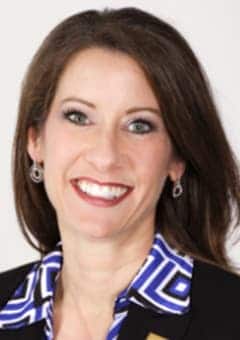 Lyn Morris
California Suicide Prevention Network
As Senior Vice President of Clinical Operations, Lyn Morris, LMFT, oversees 550 clinical staff and volunteers in all of Didi Hirsch's clinical divisions, which include Adult, Child and Family, Residential, Substance use and the Suicide Prevention Center. Under her leadership our clinical staff are trained in several evidence-based practices, such as trauma-focused therapy and 0-5 early intervention, to ensure clients receive the highest quality care.
Lyn joined the agency in 2000 as a Program Director for Adult Outpatient Services. In 2005, she became the Division Director for the Suicide Prevention Center, and a leading advocate in the field of suicide prevention. She has testified before the California Legislature in support of statewide suicide prevention funding for all California Lifeline Centers. She also established the California Suicide Prevention Network (CSPN) in collaboration with ten statewide crisis centers to help build local capacity in suicide prevention and to encourage widespread adoption of best practice programs, interventions, curricula and protocols.
She has conducted over 200 clinical lectures on suicide assessment and intervention and has trained hundreds of first responders in crisis intervention, including FBI agents, SWAT Crisis Negotiators, Los Angeles Police and Firefighters, 911 Dispatchers and members of the LAPD Mental Evaluation Unit.
She earned her Master's degree in Clinical Psychology from Pepperdine University and has been a licensed Marriage and Family Therapist since 1999. She collaborated with Suicide Prevention Center co-founder Dr. Norman Farberow on a chapter in the book GRIEF AFTER SUICIDE: Understanding the Consequences and Caring for the Survivors, which was written by Drs. John McIntosh and John R. Jordan and published in 2010. She also was a lead author on the Survivors of Suicide Attempts support group curriculum which has been shared with mental health professionals in all 50 states and 30 countries.
Her passion and dedication to suicide prevention comes from personal experience. Lyn Morris is a survivor of suicide having lost a cousin in 1999 and a close friend in 2004.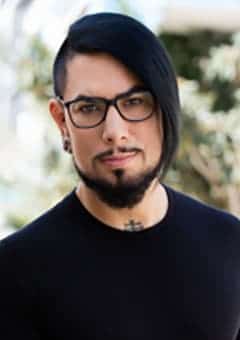 Dave Navarro
Recording Artist
Recording Artist, Song Writer, Author, Producer, Actor, Host; Dave has achieved unprecedented and unequaled success in a career that spans over 30 years in music, film, television and print. He is the true story of surviving and overcoming extreme tragedy, recovery from drug addiction and thriving to reach global success while still dedicating himself to his philanthropic passions and service to the communities whose needs resonate with him.
- Producer and star of the critically acclaimed autobiographical documentary, Mourning Son - Host and Executive Producer of Paramount's Ink Master. Now in it's 13th season
- Host and Executive Producer of Mark Burnett's hit NBC series Rockstar INXS and SuperNova - Author of the New York Times' Bestseller Don't Try This At Home
- Acted in a recurring role in the FX Drama Sons of Anarchy
- Starred in the hit MTV series Til Death Do Us Part
- Founding member of Jane's Addiction and former member of Red Hot Chili Peppers; 2 of
the most successful alternative rock groups of all time
- Founding member of the All Star Supergroups Camp Freddy and Royal Machines
- AllMusic has called him "One of Alternative rock's first true guitar heroes
- The First Male Honoree of Investigation Discovery's Annual 'Inspire a Difference' Honors - Co host of the weekly music and conversation radio show Dark Matter Radio for 8 years running.
-Also the host of the specialty radio show Politix Fix on KABC Radio, Los Angeles,CA
- Also has appeared on recordings by:
Nine Inch Nails
Guns n Roses
Janet Jackson
Alanis
Morissette
Marilyn Manson
Christina Aguilera
and many more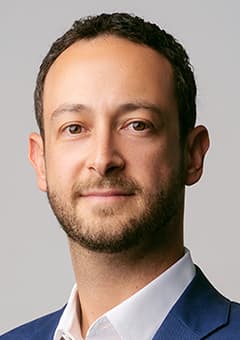 Jeremy Norkin is a music agent at UTA. In his role, he oversees touring for UTA's music roster across Latin America, carving out UTA's stronghold in the LatAm space and spearheading UTA's Spanish-language recording artist signings. He opened the company's Miami office in 2014 and represents a diverse roster of artists including Monsieur Periné, Paulina Rubio, Cypress Hill, Duki, Lali, Eros Ramazzotti and Natalia Jimenez, A Day To Remember and Angela Aguilar, among many others.
Norkin recently signed Duki, the biggest South American trap artist, and booked him in Mexico for fall 2019. Duki recently performed at high-profile music festival Coordenada and sold out El Plaza Condesa on his debut show. Norkin also signed Lali, the biggest pop star in Argentina, who co-hosted Premios Juventud this year.
Additionally, Norkin confirmed Amara La Negra for Pride shows in Los Angeles, Phoenix, San Francisco and World Pride in NYC. He recently booked US tours for clients including Eros Ramazzotti with a 17-city tour in 2020, and Latin Grammy winner and Grammy nominee Monsieur Periné with a 37-date tour. Norkin is also the agent responsible for booking Paulina Rubio's 10-city US tour earlier this year. He brought Spanish rock band Vetusta Morla, who regularly plays sold-out stadiums in Spain, to the US with their first ever 11-city club tour in fall 2019. On the festival side, he has booked several clients at major events including Austin City Limits, Bonnaroo, Rock and Rio and more.
Jeremy is also an important player in bringing US acts to LatAm, including Post Malone's South American debut at all three Lollapaloozas in the territory alongside Bring Me The Horizon and LANY, Ms. Lauryn Hill's 6 LatAm shows, and Muse's two-night Mexico City stadium shows at Foro Sol. He booked Aurora on a successful 8-city tour and Bush's tour with Stone Temple Pilots throughout Latin America, as well as Cypress Hill's last expansive tour in the territory.
Doug Oliver
Pioneer Coach
Doug Oliver has served as the General Manager at Pioneer Coach, a leading entertainer coach company, since 2007. In that role, he works with the leasing, driver, conversion and maintenance teams as Pioneer serves the North American touring community. Pioneer strives for the highest levels of safety and professionalism so its clients can Rock, Roll, Relax. Additionally, Doug serves as the Chair for the Entertainer Motorcoach Council, a subgroup of the American Bus Association.
Doug grew up in Nashville and has been married to his wife, Erica, since 2003, after meeting at the University of Tennessee, Knoxville. They have 5 children ages 7 to 13. His hobbies include golf, outdoor activities, and spending time with family and friends.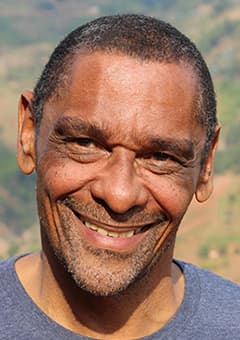 Harold Owens
Musicares Foundation
For the past 20 years, Harold Owens has been the Senior Director of the Musicares Foundation, the charity arm on The Recording Academy (better known as the GRAMMY Organization). For over 30 years Mr. Owens has worked extensively with members of the entertainment, legal and medical communities and is responsible for the implementation of treatment strategies that work with those populations. He is a frequent moderator and panelist at a number of national and international music conferences and is a proud founder of the first music school for children in Kigali, Rwanda.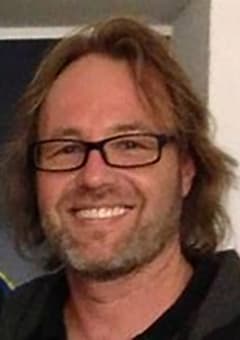 Joerg Philipp
Beat The Street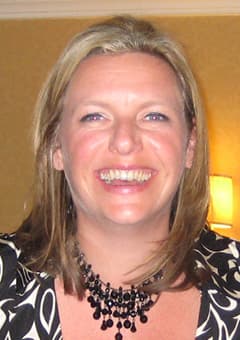 Lisa is the Chief Commercial Officer of EFM Global Logistics. After beginning her career in sports and events, she has been working in this niche part of the logistics industry for over 20 years.
EFM specialises in international shipping and logistics for the entertainment, events and sports industries, with a particular focus on emerging markets, such as Middle East, where the company established its own offices,12 years ago.
Lisa leads on mega projects and has particular experience working in more complex markets such as Middle East, China and India. Lisa consults to clients looking to set up complex tours, in new markets with which they are unfamiliar.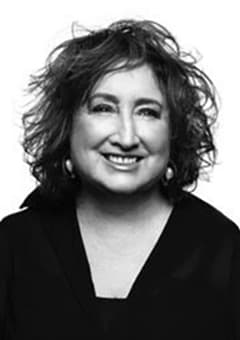 Debra Sharpe
The Goddess Rocks
Aussie native, Debra Sharpe has always lived a life full of inspiration and excitement. Her early career was as a trainee accountant and then as a journalist before she moved to London during the New Wave explosion. She spent two years working for a firm of music accountants and was part of the team who audited royalties for The Beatles, Bee Gees and Thin Lizzy. After being fired for "having a too exuberant personality for the music department", she started working for one of her clients Adam and The Ants. After a couple of years on the road with Adam, "Debbie Ant" decided to try her hand at backstage catering and Eat Your Hearts Out! opened for touring on Valentine's Day, 1984.
It was off to a quick start and she toured the UK and Europe with the likes of Bon Jovi, George Michael, Guns 'n' Roses, Tina Turner, and hundreds of others.
After catering the Moscow Music Peace Festival for Doc McGee in 1989, Debbie landed the Paul McCartney world tour and fell in love with Chicago during her travels. It was the summer. She thought she would stay for a few months and is still there.
She opened several critically acclaimed restaurants in Chicago including a chain of Australian style delis The Goddess and Grocer.
She sold EYHO but still had the passion for backstage catering so 14 years ago she opened The Goddess Rocks and is the go to show caterer in Chicago. Recent tours include Fleetwood Mac, Kelly Clarkson and Ariana Grande.She is also the in-house caterer for Teatro Zinzanni, Chicago.
She is an adrenaline junkie of big shows and festivals and feeding thousands of people. Bring it on!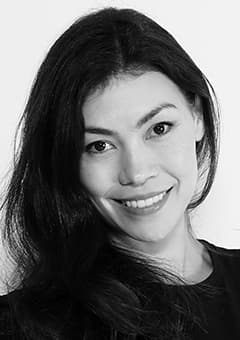 Ann Marie Simpson-Einziger
Mixhalo
Ann Marie Simpson-Einziger is the co-founder and co-chairman of Mixhalo, the real-time audio platform delivering a high-quality, immersive experience for venues and event organizers. She invented the concept with her husband Mike Einziger, guitarist and co-founder of the American rock band, Incubus. As serial entrepreneurs, Ann Marie and Mike also co-founded biotechnology startup, Versicolor Technologies.
Ann Marie's experience and unique abilities have made her one of the most sought-after creative forces in the entertainment industry. As a film composer, she worked closely with Hans Zimmer on films such as: Interstellar, The Little Prince, The Amazing Spiderman, The Lone Ranger, The Dark Knight, Man of Steel, Twelve Years a Slave, Captain Phillips, and Sherlock Holmes, among many others. Ann Marie has also contributed to recordings by Pharrell Williams, Damian Marley, Pearl Jam, Incubus, Dave Matthews, Tyler the Creator, Ringo Starr and many others.
As a performer, Ann Marie has shared the stage with Lady Gaga, Pharrell Williams, Skrillex & Diplo, Justin Bieber, Mick Jagger, Ringo Starr, Dave Stewart, Alicia Keyes, Avicii, Foo Fighters, Dave Matthews Band, Steve Vai, Yanni, and AR Rahman.
Ann Marie is a passionate mother of twin girls and a biotechnology enthusiast. She loves learning, hacking, invention, innovation, problem-solving, and panning for gold.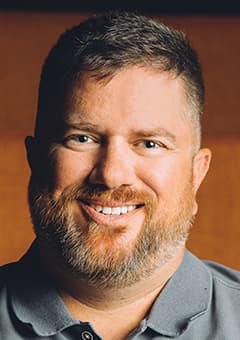 Tim "Tuba" Smith
C3 Presents
Tim "Tuba" Smith is the Director of Festivals and Strategic Initiatives at C3 Presents, the world's premier music festival producer. With nearly 20 years of experience, he has proven to be one of the top event producers in the industry. Tuba is currently responsible for leading two of C3's marquee events – Lollapalooza Chicago and Bonnaroo Music and Arts Festival. He also advises on the company's Lollapalooza International brands and consults on client events, including the annual NFL Draft, and other C3 and Live Nation festivals.
In addition, he leads operational initiatives for C3 with the goal of improving overall experience for attendees at events and venues. These initiatives include enhancing event safety and security; creating business process efficiencies in accounting and contracting; and overseeing the USFO division, which provides sanitation solutions at 25+Live Nation-owned amphitheaters throughout the country and 8-12 festivals per year.
As a proud alumnus of the University of Kansas, Tuba continues to give back to the institution that provided the foundation for his career. In 2017, he founded the KU LEAP Program to increase awareness among college students from various disciplines about career options and professions available to them within the entertainment industry. From future lawyers to those pursuing careers in public relations, marketing and theatre – and everything in between – participants gain valuable insight from professionals as well as first-hand exposure of how those careers fit within the umbrella of the entertainment industry via an immersion experience at Lollapalooza Chicago.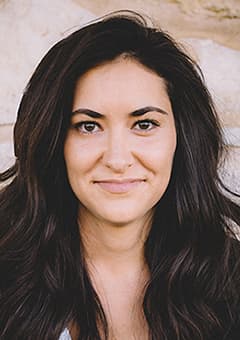 Lindsey Sokol
Blue Norther Live
Lindsey Sokol is the founder and owner of Blue Norther Live (BNL), an Austin-based full-service event production agency specializing in the production of large-scale events.
An entertainment industry veteran, Sokol spent the last 11 years in the music and production industry as a Festival Director at C3 Presents, a company creating live experiences for millions of fans across the globe. During her time at C3, Sokol produced and worked on numerous large-scale events including Austin City Limits Music Festival, Lollapalooza, Lollapalooza Chile, The 57th Presidential Inauguration, Austin Food + Wine and many more. Since the launch of BNL in 2019, Sokol has produced and is currently working on Beto For America – Presidential Launch, The United States Conference of Mayors 2020, Austin's New Year's Eve Concert, and more.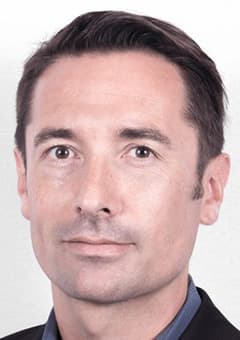 Laurent Vaissié
L-Acoustics
Laurent Vaissié serves as Chief Executive Officer for L-Acoustics, the industry leader in premium sound reinforcement technologies, where he is responsible for the company's global business operations and strategy. L-Acoustics systems are deployed today on major global tours and festivals such as Pink!, Foo Fighters, Tomorrowland, Coachella, or Lollapalooza, and iconic venues such as the Hollywood Bowl and major Sports venues worldwide. In 2018, L-Acoustics introduced L-ISA, an award-winning multi-channel immersive technology which has already been implemented in Las Vegas for residencies of Aerosmith and Lady Gaga, as well as arena tours of Lorde, Childish Gambino, Bon Iver, L.A. Philharmonic and Mark Knoffler. Laurent lives in Sherman Oaks, CA and splits his time between L-Acoustics hubs in Los Angeles, Paris, London and Singapore. He holds a Ph.D. from University of Central Florida, M.Sc. from Ecole Centrale Marseille, and is completing a certificate in General Management from UCLA Anderson School of Management.